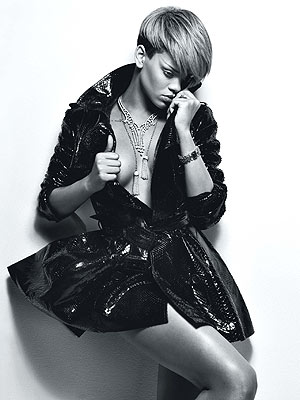 Rihanna this week becomes the first artist to amass five 3-million-selling digital hits in the U.S. (combining lead and featured credits). She scores with Eminem's  "Love The Way You Lie", which has sold 3,000,000 digital copies in the past 11 weeks. Rihanna's four previous 3-million-sellers are: "Umbrella" (featuring Jay-Z), "Don't Stop The Music," "Disturbia" and T.I.'s "Live Your Life."
Keep it coming RiRi!!! Make it LOUD!



Rihanna's New Album "LOUD" Will Be Released on November 16!